Winter Garden Theatre | New York, New York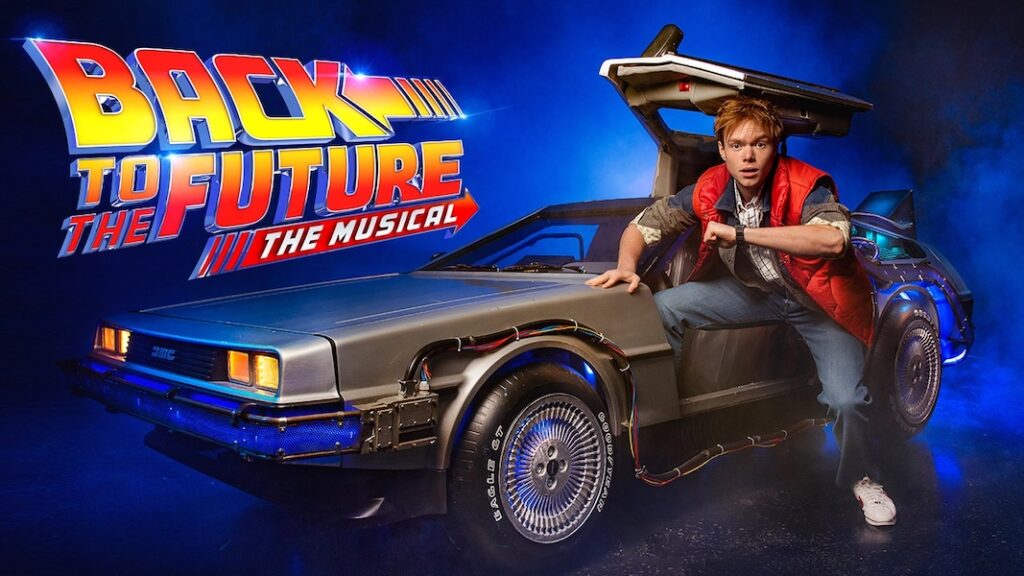 Be at the Winter Garden Theatre for the time of your life with the charming Marty and the eccentric Doc Brown where you will travel through time and go back to the future with the Back To The Future broadway musical. Tickets are on sale now, so don't hang around and book your seats today! The date to keep free is the Sunday 25th February 2024. Seats are going fast, so don't wait to make sure that you will be sharing the journey of a lifetime with Marty and Doc. Based on the cinematic marvel, 'Back To The Future', Back To The Future - Theatrical Production first appeared in February 2020 and has since seized the hearts of everyone who have experienced it, with the use of brilliant set designs and inventive songs. Back To The Future - Theatrical Production is THE theatre event that EVERY musical fan must to experience, so purchase your seats today!
The opening cinematic trilogy of 'Back To The Future' by Robert Zemeckis and Bob Gale took cinemas by storm in 1985 and became an iconic movie of cinema, who can forget when McFly donned a poncho to become Clint Eastwood, that single word, chicken? Or, the instantly recognizeable cry of, 'great scot!' Or, simply, The Delorean? Nobody! Alan Silvestri, who worked on the movies of 'Back To The Future', as well as other cinematic triumphs, such as Ready Player One, gave his skills for Back To The Future - Theatrical Production's original music and songs, alongside Glen Ballard, the song-writer and record producer, who is celebrated for music, such as the 1995 top album, Jagged Little Pill.
The original songs of Back To The Future musical adapation, such as Pretty Baby and Wherever We're Going, give a cool edge to the beloved cinematic comedy that shaped the future of movies but also brilliantly gives homage to the original tale of Marty and Doc Brown that has spectators falling in love with their adventures repeatedly. Take your opportunity to view it on stage for yourself and guarantee you purchase your tickets without delay! Combined with the original music is an astounding production that has all the tricks of the trade to make you believe you are back in the future, running into the Delorean, as Marty avoids kissing his mother and Doc discovers true time travel. The creative use of lighting, sound effects and props all unified together are a sci-fi theatrical treat that will make Back To The Future - Theatrical Production the theatre of your life!
So, without anymore delay, book your tickets today! It will be a brilliant evening at the Winter Garden Theatre on Sunday 25th February 2024 with the Laurence Olivier Award winner musical, Back To The Future - Theatrical Production.